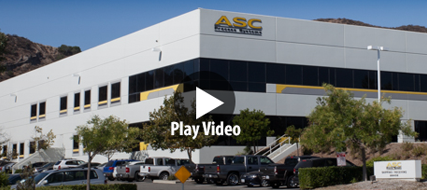 ASC Process Systems is the world's leading manufacturer of autoclaves and ovens for the aerospace, composites, nuclear, vulcanizing, and glass industries. We have been in business for more than 20 years and are the recognized leader in autoclave and control system technology.

Most major aerospace companies standardize on our products, including our CPC program for Composite Processing Control and our aerospace-grade autoclave system called the Econoclave® that is designed to meet the needs of those who demand high-performance at low operating costs.

Browse and enjoy our web-site, which includes detailed information about our products including 3D-rotators, a history slide-show, free online CPC video tutorials, and a full-featured knowledge-base search engine.